Before we begin the 'how to block gear change' tutorial, you should have an understanding of:
In this tutorial we're going to explain how to block gear change (also called selective gear changing. See sequential gear changing explained) using the palming method. If you're not sure what block gear changing is and why it's used, please see what is block gear changing. The examples we use below are some of the most common block gear changes made by drivers.
Before practicing block gear changing, it's important that you practice sequential up and down gear changing (changing gears in order) so that you have a good understanding of where each gear is and how to locate it. Until you become more experienced and proficient at gear changes, it's important to use the palming method, particularly on block gear changing at this helps to ensure you select the correct gear.
Practice block gear changing firstly in a stationary car, with the engine switched off. Just ensure the vehicle is secured with the parking brake and that you keep the clutch pressed down.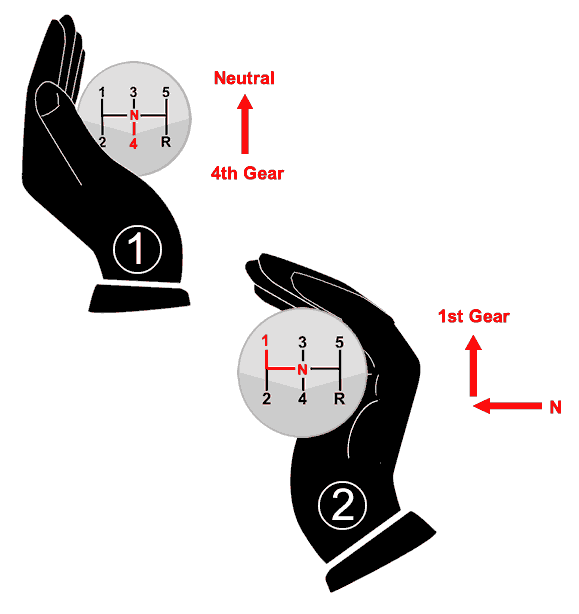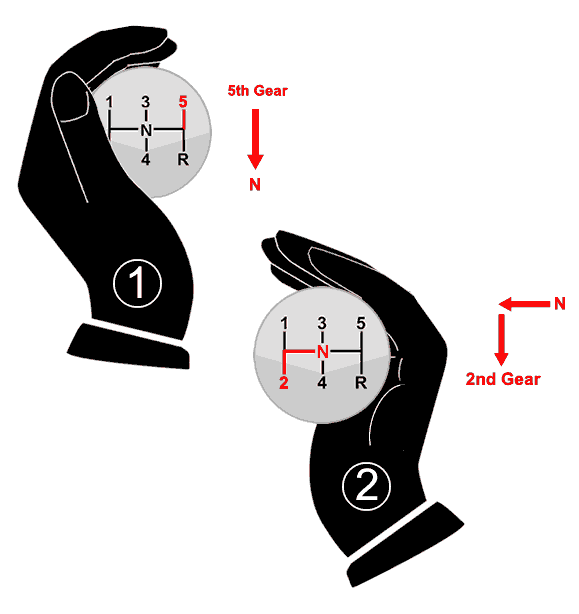 Different Combinations of Gear Block Changing
There are of course various other forms of block gear changing; changing down from 4th to 2nd gear, from 5th to 3rd etc. There's also the far less frequently used block changing up gear such as from 3rd to 5th gear for example.
To ensure you select the correct gear when block changing, it's important to use the palming method and to change gear in 3 stages:
Coming out of the current gear
Into neutral
Then into the intended gear