This section provides information for those starting out learning to drive. Information includes provisional driving licence details and useful tips directly from driving instructors such as the best time to take driving lessons and how to find a good driving instructor.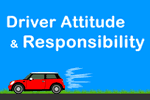 From learning to drive and throughout your driving lifetime it's important to be a good driver. Being a good driver starts with your attitude and responsibilities.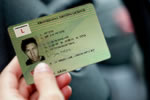 When you start learning to drive, you're required to apply for a receive your provisional driving licence before driving on public roads. Here we explain how to apply for your UK provisional driving licence.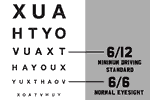 One of the initial most important check to make before driving on public roads is to ensure your eyesight meets or exceeds the legal minimum requirements for driving. This section informs you of the minimum legal requirements and what checks can be made.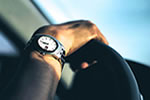 Ever wondered what the best times of day are for driving lessons? Choosing the best time for lessons increases your ability to learn and to pass the driving test. Here we explain the best times.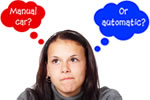 If you're having trouble deciding whether to learn to drive on a manual or automatic car, we weigh up the advantages and disadvantages of both to help you decide.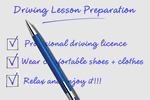 A little preparation for your first driving lesson can help to make the lesson go smoothly and also help to reduce nerves. From qualified instructors, use this guide to best prepare for your first driving lesson.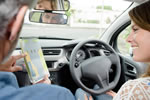 In this article we examine how many driving lessons you're likely to need for passing the practical driving test. This is based on age and certain other abilities.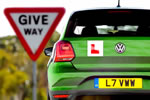 Here we answer the question 'Is learning to drive hard?' And from a driving instructors opinion, how to make lessons easier and how to realistically set your expectations.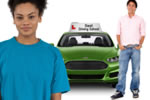 Choosing a good driving instructor is important as the wrong choice may increase the amount of driving lessons you need and also increase costs. This guides help you to know what to look for when choosing a driving instructor.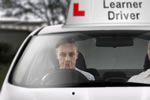 Suffering from driving lesson nerves and anxiety is normal. Here we offer some advice for how to best reduce first driving lesson anxiety and help keeping nerves to a minimum.