Starting Out Driving
This section provides information for those starting out learning to drive. Information includes provisional driving licence details and useful tips directly from driving instructors such as the best time to take driving lessons and how to find a good driving instructor.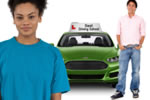 Choosing a good driving instructor is important as the wrong choice may increase the amount of driving lessons you need and also increase costs. This guides help you to know what to look for when choosing a driving instructor.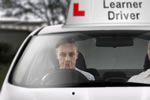 Suffering from driving lesson nerves and anxiety is normal. Here we offer some advice for how to best reduce first driving lesson anxiety and help keeping nerves to a minimum.