Running a Car
Running a car can often become expensive. Keeping legal requires insuring and taxing it and taking it for annual MOT tests. These guides to running a car help new drivers with maintenance advice and tips for keeping costs down.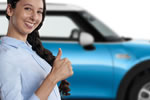 Passing your driving test brings independence and the freedom to come and go as you please – though you will of course need to buy a car. This buying your first car guide helps with where you should look to purchase and what checks to make.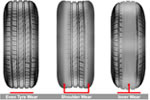 Owning your first car is exciting but comes with responsibility. One of the most important components of your car are the tyres. Here we cover car tyre maintenance tips from keeping them in good condition to checking to ensure they're road legal.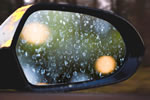 Running a car includes keeping things clean. It is of course essential to have good all-round visibility when driving. Here we explain some simple, environmentally friendly ways to keep your car mirrors clean.