You've successfully passed the driving test and are legally entitled to drive alone. There's still plenty to learn however, and this section provides tips and advice for new drivers who've just passed the driving test.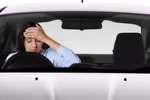 70 percent of new drivers have a fear and are extremely nervous to drive alone after passing the practical driving test. Here are some tips and advice to help alleviate anxiety for taking to the road alone.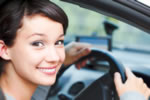 Although you can drive straight away after passing the driving test, it's usually not a good idea. Here we explain what you should do after passing your test and what to check.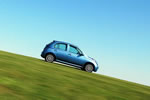 When parking your car, it's often safer to leave it parked in gear to prevent it rolling away. Here we explain when you should leave it in gear and the correct technique for parking on a hill.