Feel Firm Feather Braking Technique
Having a basic understanding of how car brakes work, then provides us with the foundations on how to use them. How we use car brakes can be better understood by using the braking technique; Feel, Firm and Feather. Detailed below, we'll provide an explanation of what the Feel, Firm and Feather braking technique involves.
Feel
The first stage of the braking technique requires you to get a feel for the brakes. When you initially apply pressure to the brake pedal, there's a certain amount of 'slack' that needs to be lost.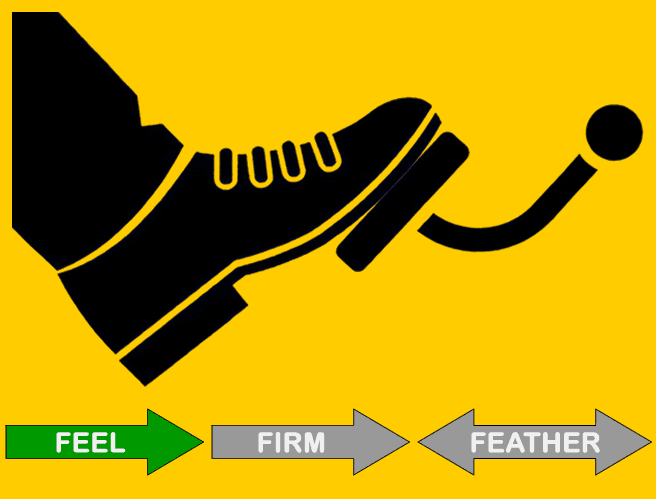 The brake pads are not yet in contact with the brake disc rotors. To lose any slack, gently but consistently apply pressure to the brake pedal until you feel that the car begins to slow down. The purpose of this stage is to get a feel of where the brake pedal is within its working travel. If you were to press the brake pedal without first getting a feel for it, it's likely that the car will brake too abruptly.
Firm
The second stage of the Feel, Firm and Feather braking technique is to firm on pressure. Apply firm pressure to the brake pedal. This stage is for removing any unwanted speed.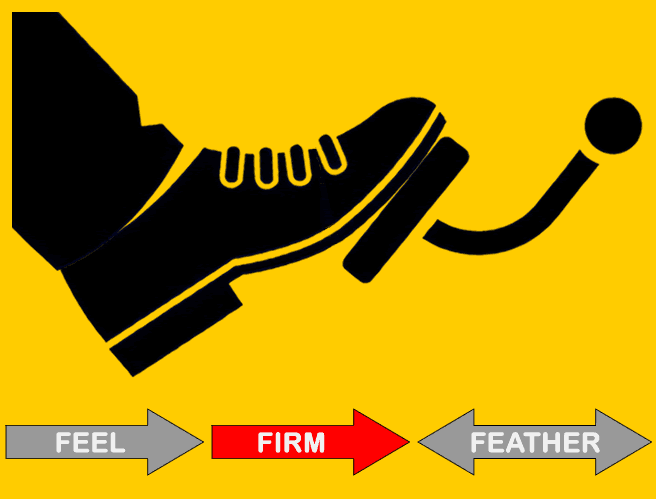 Apply firm progressive pressure but avoid jabbing the brake harshly. Continue to apply a steady pressure to the brake pedal until you reach the required speed. The 'firm' phase could be for for example; losing speed when coming to a stop, before taking a corner in a road, or slowing down for a junction.
Feather
The feather stage takes place after you've lost excess speed during the firm stage. During the feather stage, reduce pressure off of the brake pedal, back to a similar pressure as the feel stage.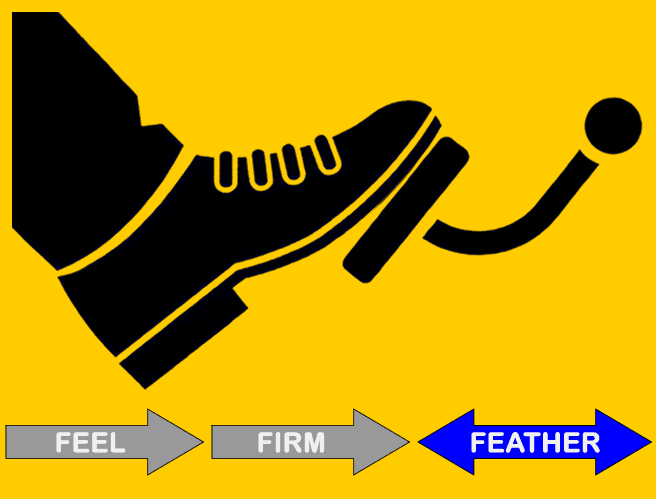 Feather the brake pedal off and on using slight differences in pressure to make fine adjustments to your car's speed. This final stage is to allow you to brake, slow down or stop smoothly without any jarring of the vehicle.
Why use the Feel, Firm, Feather Technique?
Learning how to brake is one of the most important part of learning to drive. For car driver novices, the feel, firm and feather system offers them the ability to understand and better control the car's brakes. After some practice, you'll be using the car brakes to a high standard.