What Happens on the Day of the Theory Test Explained
What happens on the day of the theory test is quite straight forward and detailed below, we'll run you through the exact procedure.
Don't forget your Driving Licence
Remembering to take your driving licence with you might sound obvious, but if you forget it, you not be able to take your theory test. Theory test candidates forgetting their licence happens quite a lot and it's required for proof of identification. So to avoid your theory test day being wasted, before you leave, double check to ensure you have it with you.
Be on Time
Another obvious sounding piece of advice is to be on time, but some theory test centres can be difficult to find and some of them do not allow parking or do not have parking facilities. Before the day of your theory test, it's advisable to visit the test centre to ensure you're familiar with its location and where to park if required.
Theory test centre staff are strict with those that attend late and will almost certainly turn you away, leaving you out of pocket and having to rebook the test. Aim to arrive around 10 minutes before your allotted test time. Candidates arriving late on their theory test day happens quite a lot.
In the Test Centre
Entering the test centre, head over to reception where you'll be asked your name and for your driving licence. If you have any belongings on you including your mobile phone, watches, earphones and any bags, you'll be asked to place them in a locker for the duration of the test. Then, you may be asked to take a seat in the waiting area where shortly, a member of staff will introduce themselves and guide you through to the test room.
Multiple Choice Test
In the test room, the member of staff will show you to your booth where they'll explain the procedure. The theory test is divided into two parts, the first being the multiple choice section. At the start, you'll be given instructions where the multiple choice part of the theory test is explained and you can take a 15 minute practice session, or if you prefer, you can skip it.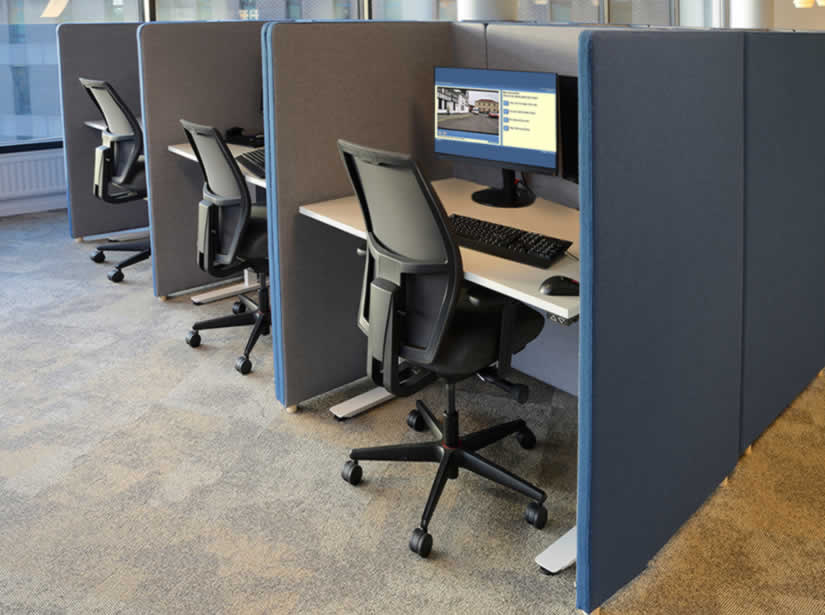 For the multiple choice part, you'll have a maximum of 57 minutes to answer 50 questions. You'll need to get at least 43 of these correct to pass. The questions will appear on a screen and you'll use a mouse to select the correct answer. Some questions require more than one answer. Part of the multiple choice section includes a case study where you'll be shown a short story where you'll then be asked five questions about it.
Hazard Perception Test
After the multiple choice part, you can take a three minute break or if you wish, you can skip it and go straight onto the hazard perception test. Before the test begins, you'll be given the option to watch a video explaining how the test works.
During the test, you'll be shown videos that contain developing hazards and when you see one, you need to click the mouse. The quicker you notice the hazard and click the mouse, the more points you'll score. You can get up to 5 points for each hazard and you'll need to score a minimum of 44 points out of a possible 75.
Collect Your Results
When the hazard perception test has finished, that's it, you're done and that is what will happen on the day of your theory test. All that remains is to go and collect your results. Good luck.