For most people, learning to drive is expensive and time consuming. Choosing the right driving instructor is important as your choice can affect how many driving lessons you'll need and how much it'll ultimately cost. Here we are going to give you some key information on what to consider when choosing a driving school and driving instructor.
1. Search for a Driving Instructor Online
Once you've decided that the time is right to start learning to drive, as with most individuals, you'll probably look online. Most driving instructors have their own website, some of which will offer a driving lesson booking facility. But don't book yet, you need to find out a little more about the person who you're going to be spending many hours with.
When searching for a driving instructor online, choose keywords that are important to you. Other than your location, have a think about what to look for when choosing a driving instructor, such as particular attributes you find important.
For example, this could be; patient driving instructor, female driving instructor, friendly, reliable, punctual, cheap etc (though simply choosing an instructor based on price alone isn't usually a good idea). If a driving instructors lists these key strengths or attributes on their website, then it's a good place to start.
2. Decide on a Independent or National Driving School Instructor
Something else to consider when choosing a driving instructor is whether to opt for a local independent instructor, or an instructor who works with a national driving school. Essentially, all fully qualified instructors have to pass the same exams, so the difference here is that a instructor who works with a national driving school might have a much larger area to teach learners, compared to an independent instructor.
What does that mean for you? Well, it's all about the instructor knowing their area inside and out, or more specifically, the test routes that the driving test examiners use. These routes are devised by the head examiner at each test centre and intentionally involve complex areas. Having a driving instructor who knows the test routes will have a positive affect on the outcome of your test.
That's not to say that a national driving school instructor will not know the routes, only that an independent instructor is likely to have greater experience within a specific area.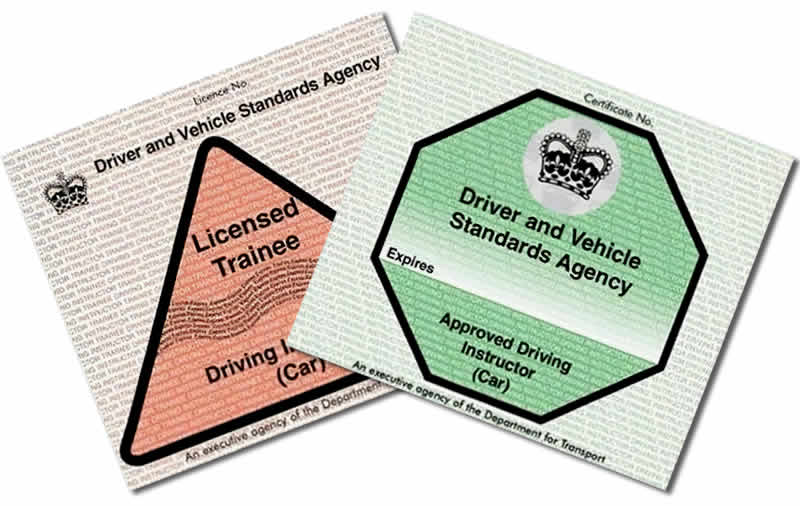 3. Check the Driving Instructor's Experience
Often, a driving instructor will state how long they have been teaching on their website. If they don't, it might just be worth asking them. A newly or recently qualified driving instructor is more than capable of providing an excellent service, but a driving instructor with years of experience is going to know those all-important test routes like the back of their hand.
What also comes with experience is knowing how to adapt your teaching methods to each and every individual. A good driving instructor must adapt to their pupil and a not-so-good driving instructor uses the same methods regardless.
4. Check for Reviews
Check Google reviews or other business review platforms to see if the driving instructor is listed. Online reviews aren't always the most genuine, but if a driving school has a high number of bad reviews, it might be best to avoid.
5. Request an Introductory Driving Lesson
By now you've probably narrowed down your choice of instructors down to just a few, so choose your favourite and request an introductory lesson. An introductory driving lesson is important because you're going to meet and spend some time with the person that you're going to be sitting next to for many hours.
During the introductory lesson, the instructor will teach you some basics and at the end of the lesson, they'll likely tell you how many lesson they think you'll need. But more importantly, it'll allow you to see if the instructor is suited to you. After the trial driving lesson, ask yourself:
Did the instructor make me feel comfortable and welcome?
Did the instructor seem stressed or tense or were they friendly and approachable?
Did the driving instructor attempt to make me feel relaxed?
Did the instructor have clear and understandable communication skills?
At the end of the lesson did I feel confident that I learnt something?
You're not looking for a best friend here, but you will be spending many hours with the instructor. Driving lessons are often stressful, so it's important that you feel comfortable and relaxed sitting next to this person. It's also important that you understand the instructor's teaching methods and that they communicate with you clearly.
6. Make Sure You Choose a Qualified Driving Instructor
Most driving instructors are fully qualified and some are part qualified trainee instructors (see how to tell the difference between a trainee and fully qualified driving instructor). There are also a few rogue 'instructors' who teach driving lessons for payment, but have had no formal training. This is illegal and should be reported to the DVSA.
When making initial contact with a driving instructor either via telephone or email, you can ask for their ADI (Approved Driving Instructor) number. This number along with the driving instructor's name allows you to check on the DVSA's system to see if they're registered and qualified.
Alternatively, when you meet your instructor for the first time, you can look inside the windscreen of the driving instructor's car for their licence. You should see either a green licence, which means they're fully qualified or a pink one which means they're part-trained.