Things That Make You Fail Your Driving Test
We all want to avoid those things that make you fail the driving test. Some driving test mistakes are obvious and most test candidates know they're failed if they make them. Others mistakes are a little less obvious, leaving the test candidate unsure why they've failed. Here we examine the many things that make you fails your driving test.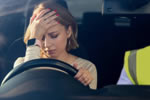 Advice for test candidates on how to communicate with the examiner during the test if you think you failed for no reason.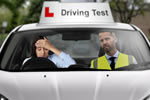 For many, driving a manual car involves plenty of frustrating stalls – often at very awkward locations. But can stalling fail a driving test?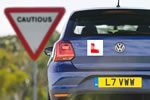 Many driving test candidates are of course cautious, but when they become too cautious it can result in undue hesitation.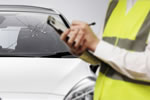 Failing a driving test due to a defective vehicle is not uncommon. This guide offers advice on whether you can use a car with a cracked windshield for a driving test.